Meet the Newest Member of the Mane Candy Family: STICKY ICKY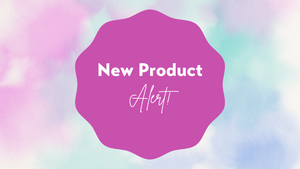 It's here!
The time has finally arrived to release the newest, highly anticipated member of the Mane Candy family.
INTRODUCING: STICKY ICKY, the gorgeous, quick-dry, long-lasting holding spritz that will keep your hair looking luscious, gorgeous, and shiny all day long.
This product has been a long time coming, and so many of you have been asking for a holding spray for the Mane Candy collection.
We started Mane Candy just 11 months ago with the dream of a complete hair product line. We could never have dreamed how big Mane Candy would become, and it's all thanks to you. 
MEET STICKY ICKY
We wanted to release a holding spritz, and that time has now finally come! STICKY ICKY is our silk-infused, quick-drying, humidity-resistant, frizz-reducing, non-aerosol holding spritz that you've all been asking for. This spritz was formulated to provide soft to firm buildable hold without any sticky, hard buildup multifunctional hair spray ideal for styling and finishing with a natural luster and a flake-free comb out.
This flexible, long-lasting hairspray is a must-have styling product for every hair and wig type. This spritz dries super quickly and makes any "do" humidity-resistant, all while being totally flake-free and providing a beautiful, natural shine to your hair!
This holding spritz is the ideal finishing product to hold any style in place and is 100% sulfate and paraben-free!
If you're looking for a holding spritz that tames hair of any style, texture, and length and also adds a gorgeous, luscious shine, STICKY ICKY is the perfect spritz for you!
Don't wait, STICKY ICKY is going fast!
Order yours TODAY!